The Benefits of Learning Keyboard Online
Learning to play the keyboard takes time and dedication. It needs practice, patience, as well as persistence to master the art of playing the Keyboard. And when you think of learning to play it, the mind always tries to find out the better option between learning online or offline. In this blog, we will help you figure out some obvious benefits of learning Keyboard Online.
Convenience
Online keyboard lessons offer the convenience of learning from the comfort of your own home. You don't have to worry about traveling to a physical location or coordinating schedules with a teacher. Check out the Keyboard Lessons Online offered by The Mystic Keys.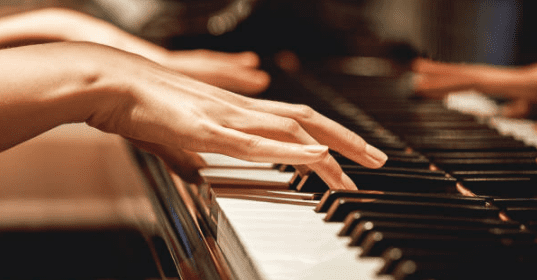 Interactive learning
Online keyboard courses often include interactive learning tools, such as videos, animations, and quizzes, that make learning more engaging and enjoyable.
Cost-effective
Online keyboard courses are often more affordable than in-person classes, making them more accessible for people with different budgets.
Flexibility
Online courses often have flexible schedules, allowing you to learn at a pace that suits you. You can also choose the level of difficulty that matches your skills and progress at your own speed.
Many online keyboard learning platforms have communities of learners who can provide support and encouragement as they learn.
Access to a wide range of resources
Online keyboard lessons often provide access to a wide range of resources. These include instructional videos, interactive exercises, and practice materials.
Online music courses are one of the best ways to learn about music
These courses can come to you in a variety of ways, from being primarily text-heavy to including illustrations and diagrams to having step-by-step tutorials, or even a semester-long course taught by a university institution.
Online Keyboard Lessons work very well
A lot of information for learning the Keyboard is visual, so the internet works just as well as a book in a classroom.
These give you access to the best of the best, without the cost and inconvenience of hiring a private teacher.
Check out our other blog on the top 10 tips for beginner musicians.
Be a part of our community on