Inspiring musical legends: The journey of iconic musicians and their impact on the world.
In the vast tapestry of music history, there are countless musicians who have left an indelible mark on the world with their unparalleled talent, creativity, and dedication. Join us on a melodic journey as we pay tribute to some of the most inspiring music legends who have enriched our lives and transcended generations. From diverse genres to unique styles, these iconic artists have touched the hearts of millions and continue to inspire musicians and music enthusiasts alike.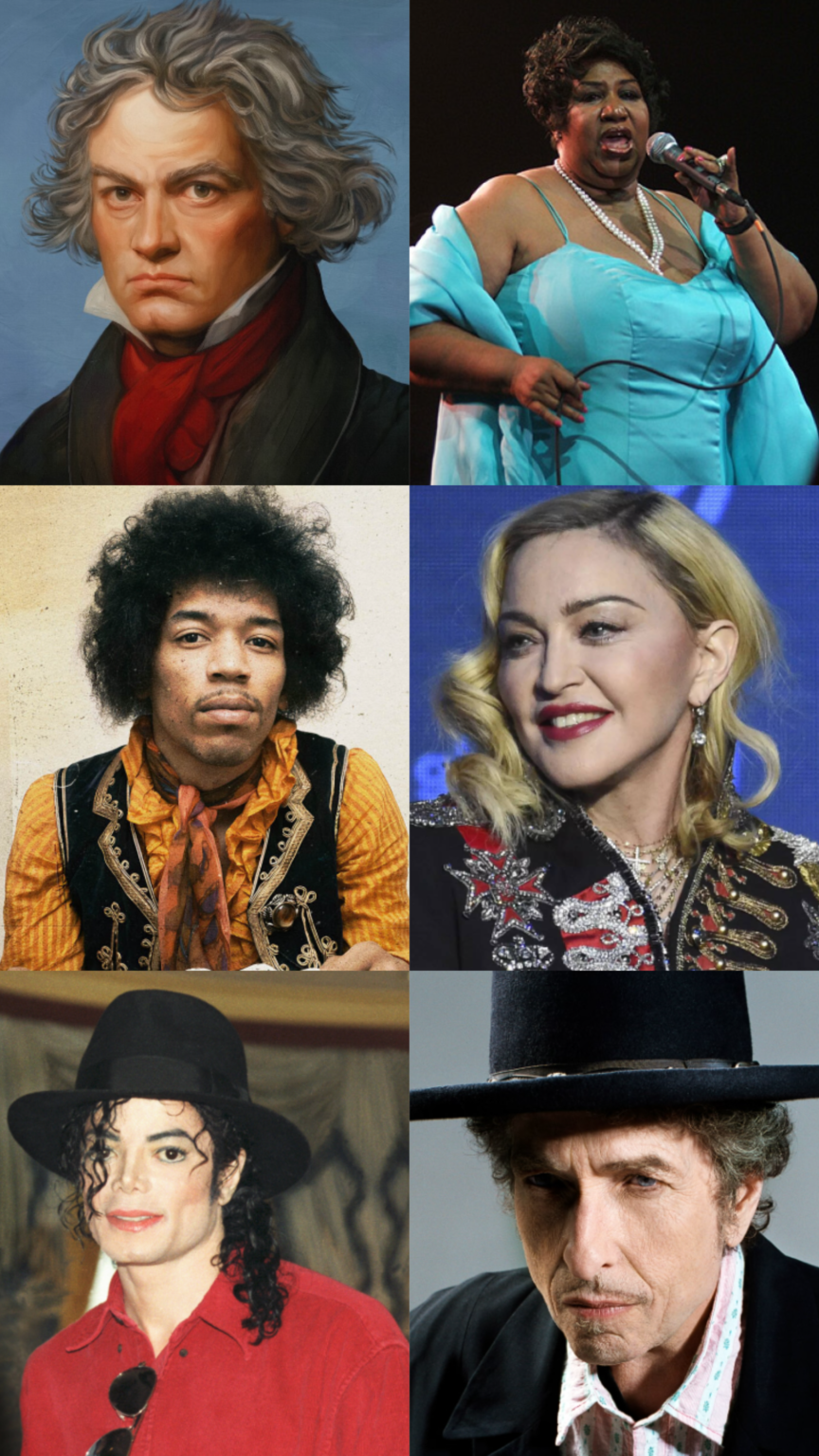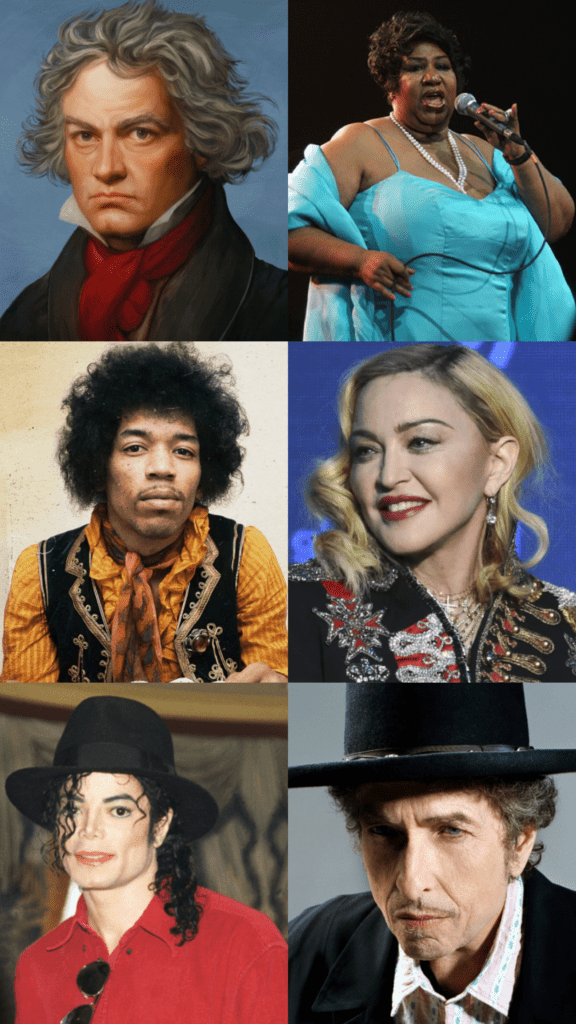 Chapter 1: The Maestro of Euphony – Ludwig van Beethoven
Our symphonic odyssey begins with the maestro of classical music, Ludwig van Beethoven. Overcoming profound deafness, Beethoven composed timeless masterpieces that stirred emotions and broke new ground in the world of classical music. His unwavering dedication to his craft and determination to create beauty despite adversity inspire us to persevere and find harmony in life's challenges.
Chapter 2: The Voice of Soul – Aretha Franklin
Venturing into the realm of soul music, we encounter the incomparable Aretha Franklin. The "Queen of Soul" used her powerful voice to deliver soul-stirring messages of empowerment and love. Her influence on the civil rights movement and her ability to touch hearts with her soulful melodies continue to resonate today, encouraging us to use our voices for positive change.
Chapter 3: The Guitar Virtuoso – Jimi Hendrix
In this chapter, we explore the electrifying sounds of Jimi Hendrix, the guitar virtuoso who redefined rock music. With innovative techniques and boundless creativity, Hendrix's iconic performances remain a touchstone for aspiring guitarists worldwide. His trailblazing spirit inspires us to break free from conventions and forge our own musical path.
Chapter 4: The Queen of Pop – Madonna
Moving into the realm of pop music, we celebrate the influence of Madonna, the "Queen of Pop." With her daring persona and reinvention of the music industry, Madonna has consistently pushed boundaries and challenged societal norms. Her message of empowerment and self-expression inspires us to be fearless and unapologetically ourselves.
Chapter 5: The King of Pop – Michael Jackson
No tribute to music legends would be complete without honoring the "King of Pop," Michael Jackson. From his early days with the Jackson 5 to his record-breaking solo career, Jackson's electrifying performances and iconic dance moves captivated audiences worldwide. His philanthropy and dedication to making a positive impact on the world remind us of the potential of music to bring about positive change.
Chapter 6: The Poetic Visionary – Bob Dylan
Stepping into the realm of folk and rock music, we encounter the poetic genius of Bob Dylan. With his thought-provoking lyrics and soulful melodies, Dylan became the voice of a generation during the turbulent 1960s. His songs echoed the dreams, struggles, and hopes of millions, inspiring social change and challenging the status quo. Through Dylan's musical storytelling, we are reminded of the power of words and the ability of music to ignite revolutions of the heart and mind.
As we conclude our journey through the lives of these inspiring music legends, we are reminded of the timeless power of music to transcend boundaries, touch our souls, and unite us as one. Each of these legendary artists has left an enduring legacy, inspiring future generations of musicians and music enthusiasts. Their stories encourage us to embrace our uniqueness, channel our passion, and use music as a force for good in the world.
Thanks for reading our The Mystic Keys blog! Let us continue to celebrate and honor the music legends who have shaped our world, and may their melodic legacies continue to resonate and inspire for generations to come.
Follow us on Facebook, Instagram, YouTube, LinkedIn, Twitter, Pinterest, Reddit, Threads, and Quora for more music content.