How to help your child gain new skills during holidays
The holiday season provides an excellent opportunity for children to explore new interests and acquire new skills. If your child has shown an interest in music, this holiday season is the perfect time to help them enhance their musical abilities. In this blog post, we'll explore various ways you can encourage your child to gain new skills through holiday-related music lessons.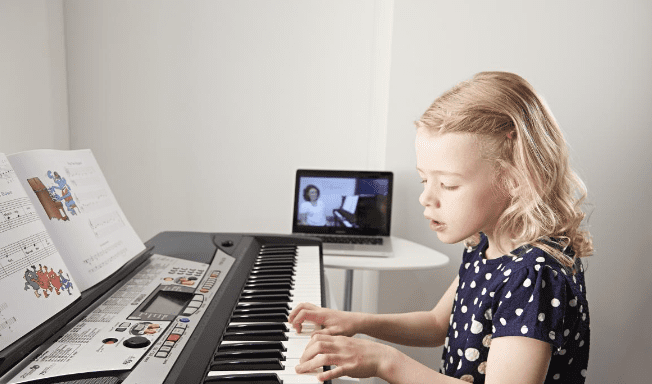 Gain new skills in music during holidays
Research Local Music Programs: Start by researching local music programs or schools that offer holiday-themed music lessons. Many music schools and community centers organize special programs during the holiday season. Look for options that align with your child's interests and schedule. These programs often cover a range of musical instruments, including piano, guitar, violin, and more.
Online Learning Platforms: Consider exploring online platforms that offer music lessons tailored for children. There are numerous websites and apps available that provide interactive and engaging music lessons. Look for platforms that offer holiday-themed lessons or tutorials that incorporate festive songs. This can make the learning process more enjoyable and relevant during the holiday season.
Instrument Selection: If your child hasn't chosen a specific instrument yet, the holidays can be an excellent time to introduce them to different options. Visit local music stores or online retailers together and allow your child to explore various instruments. Encourage them to try out different instruments to see which one they feel most drawn to. This hands-on experience can help them make an informed decision about which instrument they would like to learn.
Encourage Songwriting: The holiday season is full of inspiration, and encouraging your child to write their own holiday-themed songs can be a creative way to foster their musical skills. Provide them with simple instruments or music software to experiment with melodies, chords, and lyrics. Help them brainstorm ideas and guide them through the songwriting process. This activity allows them to express their creativity while honing their musical abilities.
Festive Performance Opportunities: The holiday season offers numerous performance opportunities, from school concerts to family gatherings. Encourage your child to showcase their musical skills by participating in these events. Whether it's a small family gathering or a school assembly, performing in front of others can boost their confidence and motivate them to improve their musical abilities.
Collaborative Music Activities: Involve your child in collaborative music activities during the holidays. Encourage them to join a choir or form a musical group with friends who share similar interests. Collaborative experiences not only enhance their musical skills but also teach valuable lessons in teamwork and cooperation.
Listen and Appreciate Music Together: During the holidays, take the time to listen to different genres of music with your child. Discuss the various instruments, melodies, and harmonies used in the songs you listen to. Encourage them to identify specific instruments or musical techniques. This practice will help develop their listening skills and expand their understanding of music.
The holiday season presents an exciting opportunity to help your child gain new skills in music. Whether through structured lessons, songwriting, or collaborative activities, fostering their musical abilities during this festive time can be both enjoyable and rewarding. Embrace the holiday spirit and encourage your child's passion for music, as it can open doors to a lifelong love of creativity and expression.
You can check out our various music courses at The Mystic Keys
Connect with us on