How to be an effective online music educator
Hey there, fellow Online Music Educators! We've got an exclusive blog just for you, packed with insightful tips and tricks to help you perform exceptionally well as an online music educator. So, let's dive right into this harmonious conversation and enhance your teaching prowess!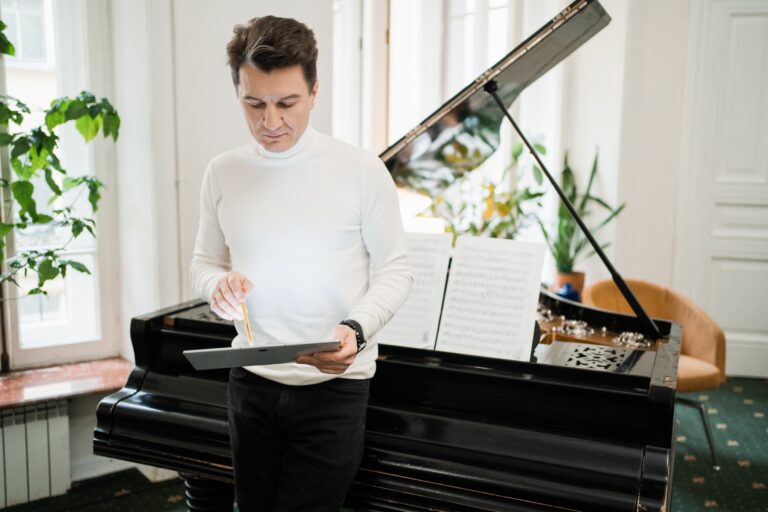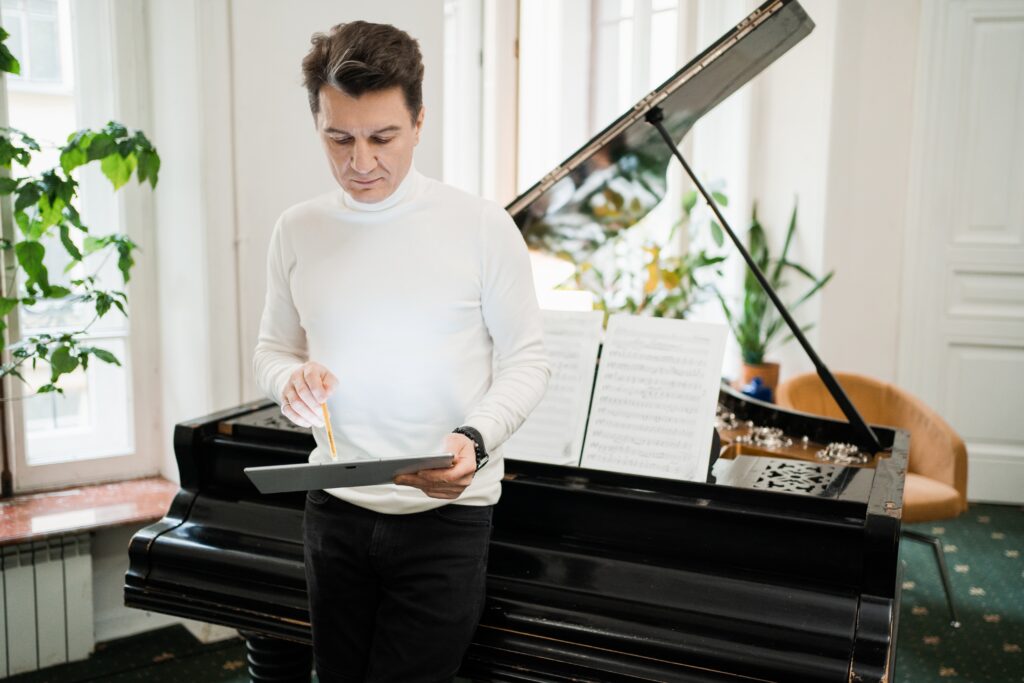 Embrace the Digital Landscape
As online music educators, your stage is the digital landscape. Embrace the possibilities that technology offers, such as interactive platforms, virtual classrooms, and top-notch recording equipment. Familiarize yourself with these tools to create engaging and effective online lessons for your students.
Personalize Your Teaching Approach
Just as every note has its unique pitch, so do your students have diverse learning styles and goals. Tailor your teaching approach to suit each individual's needs. Get to know your students, understand their aspirations, and design lessons that resonate with their musical journey.
Keep Lessons Engaging and Fun
Music is a celebration of joy, and your lessons should reflect that spirit! Integrate interactive games, quizzes, and creative projects to keep your students engaged and excited about learning. Fun-filled lessons not only retain students' interest but also foster a deeper love for music.
Encourage Regular Practice
Consistent practice is the rhythm that drives musical progress. Motivate your students to establish a practice routine and set achievable goals. Provide them with constructive feedback that inspires improvement and celebrates their successes.
Cultivate Your Musical Knowledge
As educators, your quest for knowledge should be never-ending. Attend workshops, explore new teaching techniques, and collaborate with other musicians. Continuously honing your musical skills will enrich your teaching and inspire your students.
Showcase Student Success Stories
The achievements of your students are the sweetest melodies of your teaching journey. Highlight their success stories through testimonials, videos, and recordings. This will not only boost their confidence but also attract more aspiring musicians to join your classes.
Foster a Positive Learning Environment
Music is a language of emotions, and a positive learning environment is the key to unlocking your student's potential. Create a safe space where mistakes are celebrated as stepping stones to growth, and where students feel encouraged to explore and express themselves.
Never Stop Evolving as an Educator
The symphony of education is a constantly evolving masterpiece. As educators, stay open to learning from your students and fellow teachers. Embrace feedback and seek opportunities for professional development to ensure your teaching remains relevant and effective.
Develop a strong understanding of the online platforms and tools used for virtual music instruction. This includes video conferencing software, music notation software, and virtual instrument plugins.
Set up a well-lit and organized teaching space with appropriate camera and microphone equipment. Ensure that your students have a clear view of your demonstrations and can hear your instructions clearly.
Curate and create digital resources such as PDFs, audio samples, and video tutorials to supplement your lessons and provide additional learning materials.
Incorporate interactive exercises like ear training apps, virtual keyboard simulations, and rhythm practice tools to engage students and enhance their musical skills.
Create a Supportive Learning Community
Music is best enjoyed when shared with others. Cultivate a collaborative and supportive learning community among your students. Encourage them to interact, share their progress, and collaborate on musical projects. This sense of belonging will nurture a vibrant musical ecosystem and inspire each student to excel.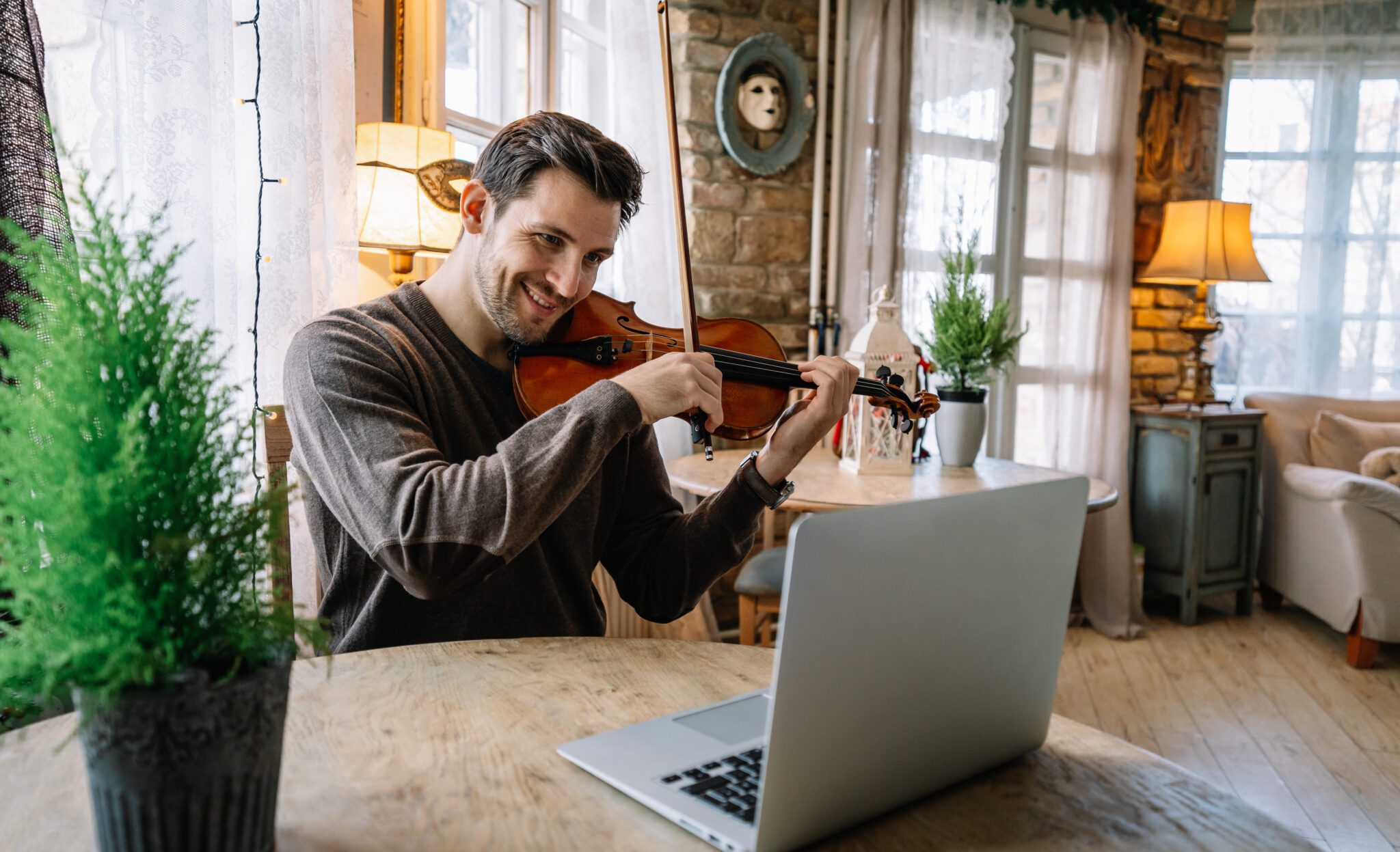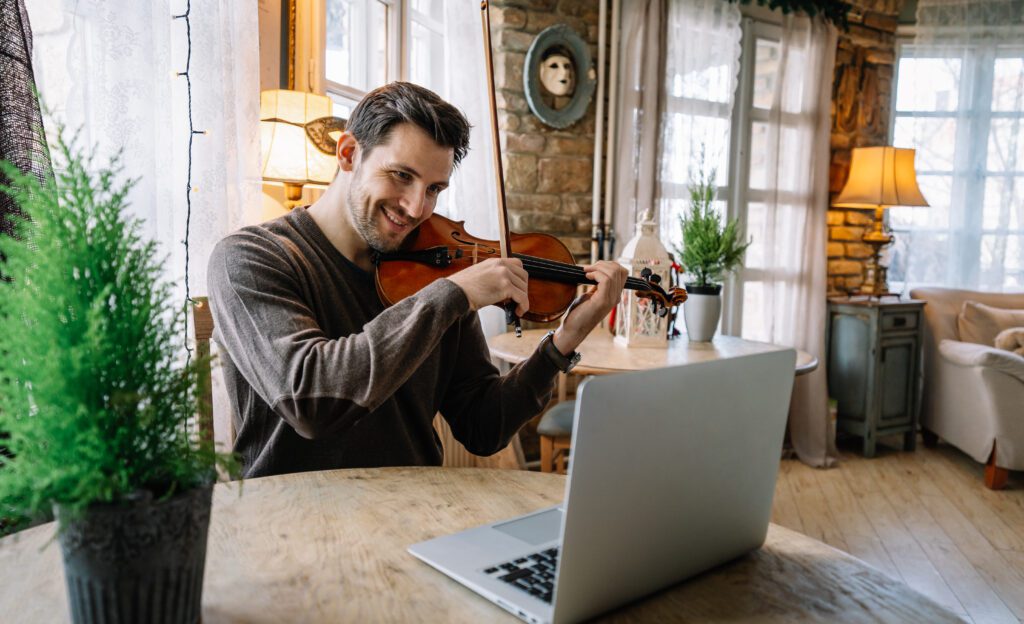 Dear teachers, you play a vital role in shaping the musical journey of our students. Embrace technology, personalize your teaching, and foster a supportive community to create an unforgettable and enriching online music education experience. Let the melody of your passion and expertise resonate through our platform, inspiring the next generation of musicians!
Follow us on Facebook, Instagram, YouTube, LinkedIn, Twitter, Pinterest, Reddit, Threads, and Quora for more music content.
Happy teaching and keep the music alive! With musical regards, The Mystic Keys