Impact of Music on Mood and Mental Health
Music has a profound impact on our mood and mental health. It has the power to evoke a wide range of emotions, from happiness and excitement to sadness and nostalgia.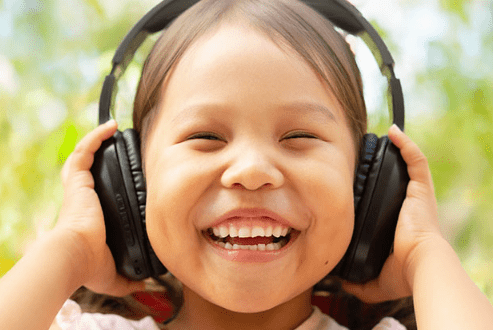 Here are several ways in which music can affect your mood and mental well-being:
Emotional regulation: Music has the ability to regulate and modulate our emotions. Upbeat and lively music can boost your mood, increase energy levels, and induce feelings of happiness and positivity. On the other hand, slow, soothing melodies can help calm the mind, reduce stress, and promote relaxation.
Stress reduction: Listening to music can be an effective stress management tool. It has been found to lower cortisol levels (the stress hormone) and activate the relaxation response in the body. Engaging with enjoyable music can distract you from daily worries, providing an emotional escape and promoting a sense of calm.
Enhanced motivation and focus: Music has the power to strengthen motivation, increase productivity, and improve concentration. When engaging in tasks that require mental effort, such as studying or working, listening to background music can help create a conducive environment and improve your ability to stay focused and engaged.
Expressing and validating emotions: Sometimes, we struggle to express our emotions or find it difficult to put them into words. Music can serve as a powerful medium for emotional expression, allowing us to connect with and validate our feelings. Listening to music that reflects our emotional state can provide a sense of comfort and make us feel understood.
Social connection: Music is often associated with social bonding and can facilitate connections with others. Attending concerts, singing in a choir, or playing an instrument with others can foster a sense of belonging and provide opportunities for social interaction and support, which are crucial for mental well-being.
Memory and nostalgia: Certain songs or melodies have the ability to evoke vivid memories and strong emotions from the past. Listening to music that holds personal significance or reminds you of positive experiences can evoke nostalgia and happiness, creating a sense of comfort and emotional well-being.
It's important to note that individual preferences and personal experiences with music can vary, so the impact of music on mood and mental health can differ from person to person. Nonetheless, music remains a powerful tool that can be used to improve emotional well-being, reduce stress, and enhance overall mental health.
Want to learn music Online?
Have a look at a wide range of music courses at The Mystic Keys