Book Your Free Demo Session Now!!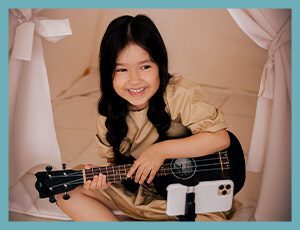 Music Lessons for Kids & Adults (Age 5+)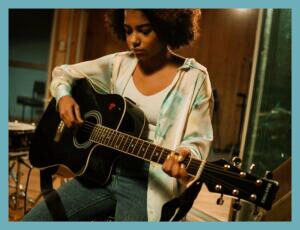 Music Lessons for Advanced Learners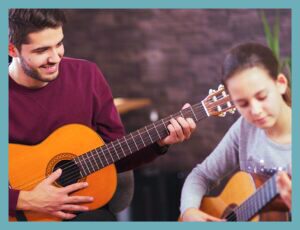 Handpicked Outstanding & Qualified Teachers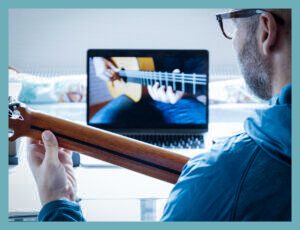 Online lessons & convenient schedule
We have multiple options for you that suit your needs and budget. From affordable to premium sessions with internationally acclaimed artists.
Chat with us using the WhatsApp icon below for a free consultation to know which is best for you.


A developed sense of music

Ear training and an ability to play by ear and improvise

Advanced music theory

Ability to read notations
Not only these. We will also be preparing you for Practical and Theory Grade exams for Trinity College, London, based on performance level. Our preparations will focus on Grade exams from Grade 1 to Grade 8 and on Diploma. Isn't it awesome?
You need to be passionate about music. That's all!
Have Queries? No problem. Just click on the WhatsApp icon in the down right corner of the page and get a free consultation too. It's as easy as that!
Most frequent questions and answers about the Online Music course with The Mystic Keys
We offer a variety of online music courses, including keyboard, western vocals, electric guitar, violin, piano,  etc.
The materials required for each online music course may vary, but typically include a computer or device with internet access, and any musical instrument you wish to learn or equipment.
There are options for live as well as recorded classes. Students can register themselves in any of the classes as per their convenience.
Yes! Group classes as well as one- to – one classes are available with The Mystic Keys.
To ensure a high quality of our online music classes, we keep the batch sizes small. Instead we increase the number of batches to fit all the students. This also provides a variety of batch options for the students to choose from.
We offer our students multiple time options to choose from as per their convenience. They can attend our classes in the morning, afternoon, or in the evening. They can also select the day of the week when they want to attend the classes.
The class duration is usually one hour. However, it can vary depending upon the needs and requirements of the students as well the course for which you register.
The duration of each online music course may vary depending on the course material and your individual pace of learning. Some courses may be completed in a matter of weeks, while others may take several months.
Since we cater to the music students from all around the globe, it is not possible for us to keep the same price for all. Also, different students come to us with different levels of prior expertise. Thus, we have a detailed discussion with the students about their requirements and prior expertise. And then, we get into the perfect pricing as well as the perfect course for each student.
Yes, we occasionally offer discounts and promotions on our online music courses. Make sure that you follow us on all our social media to stay up-to-date on all offers.
In most of our courses, no prior knowledge is required as we start from the basic level. However, in some advanced courses, such as music production, or mixing and mastering, basic knowledge is required.
You can enroll with The Mystic Keys' Online Music Courses in a few simple steps
Fill up the course form
Pick a convenient time
Chat with our music experts
You can do a trial session with our outstanding faculty
Complete payment and get started
Refer to this blog for a step-by-step guide on enrollment with The Mystic Keys.