Learn Indian Classical Vocal – Hindustani & Carnatic 
Experience the blissfulness of Music in our Indian Classical Vocal Lessons Online – Hindustani & Carnatic. Here, we will be providing training in Hindustani & Carnatic Vocals.
In our Classes, we cover the concepts of Hindustani & Carnatic Music in detail. As a result, a deep understanding of Indian Music radiates in the performances of our students. And the outcome is the mesmerization of the audience.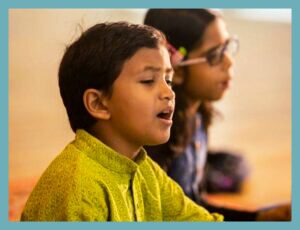 Vocal Lessons for Beginners & Kids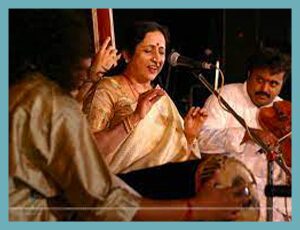 Vocal Lessons for Advanced Learners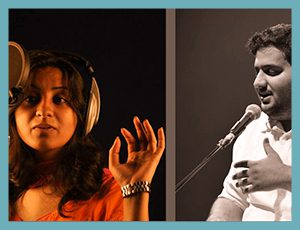 Qualified & Personalized Vocal Coaches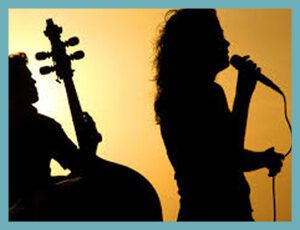 Online Lessons & Convenient Schedule
Develop musicianship.

Through our ear-training techniques, you learn to play by ear and improvise.

Advanced level of music theory and ability to read notations

Techniques to hold the breath longer

Extensive practice of different 'ragas.'

You understand harmony and song-structure

One-hour class every week

Online Classes that you can attend from the comforts of your home

Multiple batches to help schedule your classes as per your convenient time

An option to choose between group classes and one-to-one interactive classes
We have multiple options to suit your needs and budget. From affordable to premium sessions with internationally acclaimed artists, we have a lot in store.
To figure out the best option for you, connect with us using the WhatsApp icon below. And get a free consultation. 
Passion for learning Music – That's all you need to enroll in our online Indian Classical Vocal Lessons
Interested in learning from our valued teachers? Fill in the form below and register now with us. Get the fee structure right into your mail.
Seats are getting filled faster than ever!! Hurry up to not miss the chance.
Student Registration Form
Have Queries? No problem. Just click on the WhatsApp icon in the down-right corner of the page and get a free consultation.